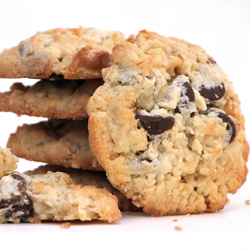 One of our new favorite cookies with lots of coconut, fresh shelled almonds, and sweet chocolate mini kisses which make this cookies chewy and delicious.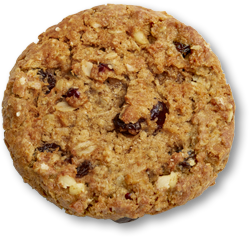 Chocked with cranberries, walnuts, raisins, honey & coconut. We use only whole wheat flour & rolled with oats. The HEALTHIEST cookie choice you can make.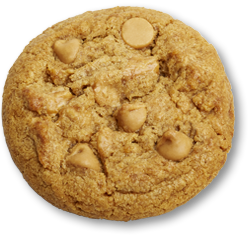 The purest, fresh ground peanuts and other natural ingredients create this favorite. It's the ideal blend of creamy peanut butter and chips for a delicious, crispy, crunchy buttery flavor!