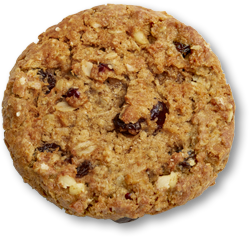 Chocked with cranberries, walnuts, raisins, honey & coconut. We use only whole wheat flour & rolled with oats. The HEALTHIEST cookie choice you can make.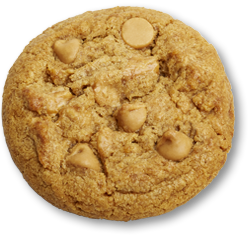 The purest, fresh ground peanuts and other natural ingredients create this favorite. It's the ideal blend of creamy peanut butter and chips for a delicious, crispy, crunchy buttery flavor!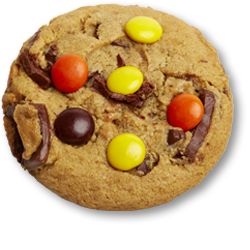 Peanut Butter Milk Chocolate
All natural, freshly ground peanuts along with sheer milk chocolate chunks tip the scale with a taste of a classic combination.